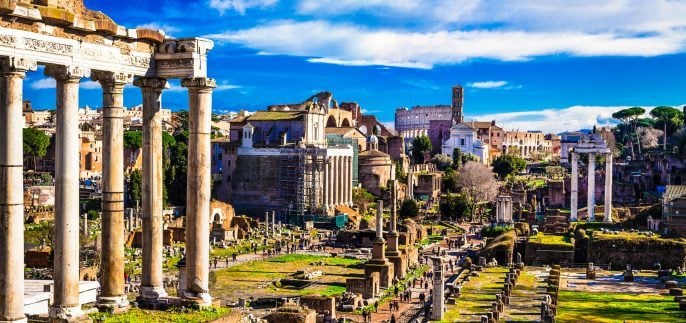 Destinations such as Rome, Venice, and Florence pop up most when Italy as a travel destination is mentioned. Apart from this big cities, Italy has a rich history, strong culture, breathtaking countryside and not to forget the good wine that may make you want to indulge and travel there because there is something for every kind of traveller. Below, are some pointers you may want to consider before you excitedly pack up your things and with much thrill and adrenaline kick, jump on the first flight to Italy.
The first thing to do is to try your level best to blend in. It is a hard thing to try and not look different in a new environment but it will help you not become a victim of scams and you will buy things at a better price in local shops. Therefore, away with the maps, outdoor clothes, big flashy cameras and big travelling bags. Also, it would be good to note if you are travelling to the big cities most of its streets are filled with cobbled stones and has a lot of stairs which would not go well with roller bags, hence it would be advisable to travel with a handheld bag or a duffle bag. Watch this video https://www.youtube.com/watch?v=yGCV6PgO2jQ about travel.
The other aspect to consider is the season of travel. If you really want to totally enjoy your time in Italy it is best not to travel in summer. This is because during summer most people travel there because of the nice weather leading to a shoot in the prices of most commodities. Also, the streets will be congested and you would not enjoy that, unless you are a psychometric. The right time to tour from The Roman Guy is in autumn or spring. The weather is still good, the streets are not congested and the prices in most places will be cheaper.
The final aspect to make your travel more alive is to appreciate and embrace the cultures. The first and simple one is to greet everyone, both young and old with two kisses. The second thing is their fashion sense. While there it is the best time to dress up smartly and it will help you blend in. lastly, on culture is to not the aperitivo, simply put their way of life. Meals are taken more than three times a day. Hence, engage in the aperitivo because it is a common social hang out and it will assist you in your blending in. The bonus point is, trains are common in Italy and provides one of the best ways to travel around. They are affordable and first and their network rich is extensive, view here!